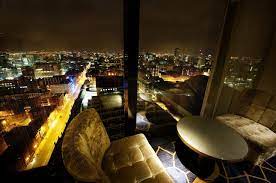 After the success of the initial DSC SEO Surgery back in December 2013, we are pleased to announce that we're running another search marketing day in March 2014.
At Digital State, we are keen to explore the ever-changing world of digital marketing and to ensure that the needs and requirements of this industry are understood by the commercial world, with an emphasis on Google best practice and return on investment.
Hosted at the SkyLounge at the Manchester Hilton on 18 March 2014, this promises to be an informative and productive day in a stunning environment.  The day will run from 9am to 3.30pm and there will be a buffet lunch provided and refreshments will be available throughout the day.
Throughout the day, we will be running a series of presentations at our spring surgery on a variety of areas within the search marketing sphere – from pay per click to link development, from content marketing to social media management – with both introductory and more advanced insight into how to maximise the success of your online presence.  Further details will be available over the next few weeks.
We are keen to maintain the informal nature of the original surgery and there will be ample scope for breakout meetings and discussions along the way, utilising the fantastic surroundings of the SkyLounge and its terrace views across Manchester.
Please be aware that there are limited spaces for the day – if you are interested in attending the day and would like more information, please contact a member of our team in Cheshire.