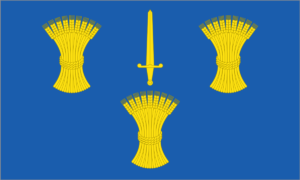 Time for a Digital Marketing Audit. As the New Year begins and many people develop a new sense of resolve, setting themselves resolutions to improve their lives, the cynics are inevitably scoffing at their endeavours.
This is perhaps due to the notorious failures of many of the stereotypical resolutions. The gym memberships that go unused come February or the failed resolve when faced with storing quarter of a bottle of left over Christmas sherry.
From a Marketing success point of view you should start the year with an Digital Marketing Audit.
So this year why not set yourself and your business New Year's resolutions that are both achievable and ultimately useful in the long term?
Procuring a Digital Marketing Audit from a specialist Digital Marketing agency in Cheshire, is a direct way to ensure the longer term health of your website for the upcoming year.
With the continuation of Panda roll outs from Google, Mobile innovations and the growing field of larger schema initiatives the health of your online entities has never been as pivotal with the field of search marketing.
A Digital Marketing Audit will highlight any works that are needed to optimize your site, which can then be rolled out in the near future. This means that the resolution can lead to continual improvement over the course of the year.
Other SEO & Digital Marketing related resolutions that our team would like to see adopted are:
Write fresh and relevant content for your website regularly. When we asked our account managers their opinions on the topic, they practically screamed this as us, such is the importance of this one. Despite the "content is king" revolution of 2014, an alarming number of website owners still do not allocate resource to creating onsite content.
The most typical retort is that business managers would prefer to write the copy themselves, but this is often superseded by the pressures of running their own companies.
The next is a bit of a contradiction. The overall point is to get the most value out of the search marketing services that you currently outsource. To do this we would suggest that you get more involved with the process and make time or allocate additional resource to enact the suggestions of your service providers.
Hence the contradiction, to get better value from your investment ideally you need to invest your own time and further budget. Search Marketing companies often are tasked with running an overriding campaign on a fixed budget, it is unrealistic to believe that all elements of your sites maintenance falls within this brief.
Creating and updating a coherent social media campaign is the final suggested resolution. While the jury on the direct benefit in terms of the SEO (SERPs) is still out, an active social media campaign denotes activity on the site which can lure potential visitors.
Due to the popularity of social media we predict it is likely to become a ranking factor (as there is documented evidence of a positive correlation between rankings and social signals) and we would prefer clients to be ahead of the game and be prepared for this rather than playing catch up!