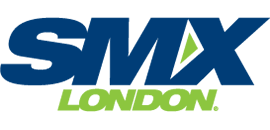 After a great first day at SMX London 2013, Digital State team gathered together to have a debriefing meeting on the sessions, with ideas collated and articles discussed for rollout in the next few days.
After the house keeping was done we headed over to SMX After Hours, where we met some of the speakers from the day and also other delegates. It was great to talk to others within the community who are equally obsessed with search marketing.
As with yesterday's post, this piece is intended as a brief summary, with the more detailed content on specific topics to follow.
The tracks on day two were split into "search and social" and "the advanced track". The day kicked off with a session on the topic of how to survive the death of link building and on the social track, the top social tactics for the search marketer.
Despite a contentious comment regarding XML site maps by Mikkel DeMibb, the links discussion stuck to the (justifiably) well-trodden path of earning links through creating great content. DeMibb raised the point that links that previously held no value (no follow) have now become low value (a clear improvement!) when you consider them as part of creating a "natural" links profile.
Creating Personas
Steph Beadell gave some great tips on creating personas to tailor your correspondence when reaching out to different types of influencers.
The second sessions focused on supercharging your social media and the advanced track covered mark-up schema to rich snippets. While very different topics, the general message to come through was proactivity. While use of schema may not land you the coveted rich snippets, you stand more chance if you have completed the mark-up as fully as you can.
Another interesting note from this session was in an anecdotal observation from Samuel Edwards. He saw his pages with rich snippets have ranking improvements, despite Google categorically stating that there would be no impact on rankings.
The next session featured senior Google engineer Maile Ohye, Shawn Dragann and Sho Shimoda. They discussed best practice in mobile SEO – from optimisation to responsive web design.
This crossed over nicely with the concurrent session on advanced technical SEO issues, where Patrick Altoft noted that 50% of traffic is now mobile.
If the unofficial tag line for SMX London 2013 was "content is king", the tags for 2014 will very much be "create for your audience" and "just do it!" The latter being a reminder to embrace the newer aspects in the sphere – we have learned how fast the industry can change, so build proactivity into your campaign.
As I write this, the team are checking out some YouTube success stories and a session about building robust ad campaigns with search and display. Up next we are heading into a Google+ session on authorship and personalised search and in the advanced session, Universal Analytics.
The past couple of days have been amazing, all speakers were expert but accessible and the team at Rising Media have done a great job as usual.
As stated we will be producing more detailed articles in the days to come but for now we are heading back "up north" with some great some new insights that we will feed back to the whole team. Keep checking our site at Digital State for the more detailed articles as they will follow in upcoming days.