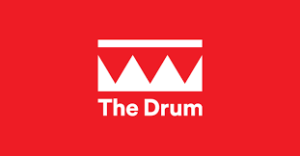 We're exceptionally proud to announce that our CEO, Greg Cooper, has been voted as one of the UK's top 50 most influential individuals in the search marketing industry.
Prominent marketing magazine, The Drum compiled its inaugural list earlier in the summer with the aim of establishing a definitive roll call of those that were defining the field of SEO and search marketing in the 21st Century.  After setting out a longlist of 100 respected voices in the digital marketing sphere, they held a public vote to whittle it down to its top 50, which they detailed in a special publication in their September edition.
Given the calibre of the competition, making the final 50 (alongside some of the most dominant decision-makers in the business – such as Google's Ian Carrington and Microsoft's Brian Kealy) marks a very gratifying moment in the development of Digital State and for Greg.  Through this poll, The Drum are identifying and celebrating what is great and progressive about the industry – whether that be organic, paid search, content development, social media or site design and responsiveness – as such, we are over the moon about this recognition – particularly as it is recognition both from industry peers and the public.
Greg was similarly pleased: "Given the quality of the names on this list – and, indeed, not on it, I'm extremely proud to have made the cut.  It's an honour and one that says as much about all my staff as it does about me alone".
That's very kind of you, Greg but it's your name in the top 50 – many congratulations Greg Cooper of Digital State in sunny Wilmslow !!